Steam has been the biggest online platform for gamers out there, because of it's wide range of audiences community as well as games associated with it. Well, here's a thing. PC gaming is one of the most expensive things out there, because of it's product price and high system requirements. Are you having penniless steam wallet? Well, you won't need a penny to get hours of entertainment playing some of the best games for free.
When we consider something's free to play, most of us will start guessing about it's mediocre gaming layout and graphics as well as tournament mode or multiplayer story mode which might need to be bought before playing it. But, the below list of games won't need a single penny to be enjoyed for hours, and they do have awesome features and graphics as well !
Best Free To Play Steam Games of 2018
Dota 2 is one of the most entertaining and famous games out there on steam. Most of the professional gamers prefer playing dota 2 all day long. This game features hundreds of characters to choose, each having unique skills, and the objective is to get victory over opponent by capturing their base, also called 'ancient'. Played between 2 teams, each having 5 unique players on a big map, this game is loaded with entertainment, thrill and intensity. After we've started winning over our opponent, this gives us euphoria and tends us to play even more, making it totally addictive.
GET IT ON STEAM
Have you ever thought, what happens when multiplayer games and movies mixes together? Well, star trek online is one of the pioneering games proving that it's gonna be totally awesome and addictive. Star trek online provides you with a crew and starships and we can totally sail on the stars. Isn't that great, right? Well, here's more. Players are able to play as a starship, controlling the ship's engineering, speed, performance, and science systems. The two combat systems are considered throughout the game: away-team missions feature fast-paced "run-and-gun" combat, while space combat focuses the long-term tactical aspect of combat between capital ships. The game mostly emphasize ship positioning to efficiently utilize shields during space combat, as well as the player's away team's positioning in consideration of flanking damage and finding various weaknesses to exploit during ground combat and get victory over it.
GET IT HERE
This list can never be completed without including Planetside 2. Considered to be one of the biggest steam games, Planetside 2 is my personal favorite steam game, alongside PUBG and GTA V. Planetside 2 offers everything that you would want in a game. Starting from mind blowing graphics to gigantic maps, where we can control everything, Planetside 2 has it all. It is a first person shooter game which provides varieties of weapons. PlanetSide 2 will take you to a sci-fi warfare where you can control Tanks, Airplanes and ground vehicles and use a variety of weapons according to your playstyle to eliminate your enemies, as well as it has an awesome re-spawning feature.
GET IT HERE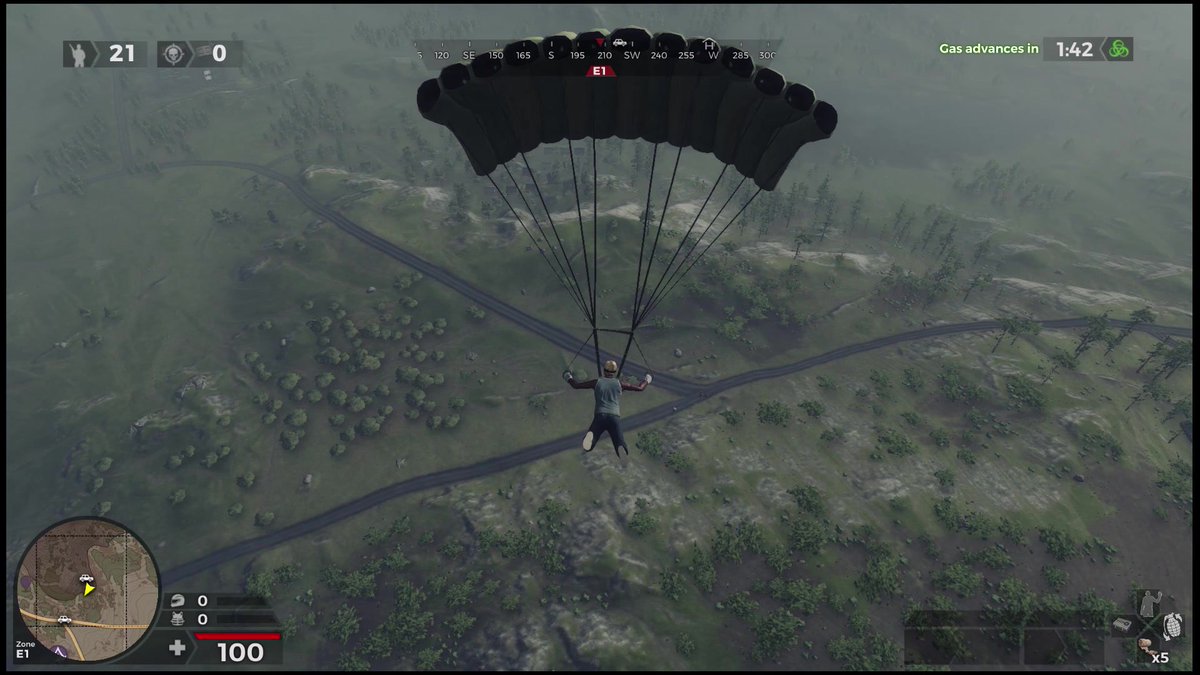 Talking about Battle Royale games, PUBG is considered to be the best battle royale games out there. But, it isn't free and requires $29.99. But, what about it's alternatives? Are there some games as alternative to PUBG for PC? Yeah, there absolutely is, and by far the best alternative to PUBG is H1Z1. H1Z1 is a battle royale deathmatch where, upto 150 players battle against each other and last man standing gets the victory. Players can choose to play solo, in a duo, or in groups of five, with the goal of being the final person or final team remaining.
Players start each match by parachuting from plane in from a random location above the map. Once they land, they must survive by grabbing a weapon and actively hunting other players, to hiding while other players kill one another. Vehicles are placed throughout the world, allowing players to chase down opponents or make a quick getaway.
Warface is a first person shooter game, considered to be the intersection of Call of Duty, Battlefield and Counter Strike: GO because of it's wide range of features. Warface offers four classes to choose from, with weapons, gear, attachments and specific skills tied to each one. You can play PvP as well as PvE. As players complete these matches and missions, they earn EXP, Warface Dollars, and vendor points. The amount earned varies depending on the number of players as well as mission played. Weapons have customization slots (or attachment slots) that can be used to outfit a firearm with scopes, bipods or handles, flash hiders or suppressors and compensators.
GET IT HERE
So these were some of the best free-to-play games on Steam. If you have further recommendations on this list, you can comment down below !
Thanks for reading
Share this